THE SILVER LINING TO ANY CHALLENGE
IS ITS ABILITY TO CREATE A GOLDEN OPPORTUNITY
From Silver Casting Jewellery to the finest and timeless in purest Gold….and our journey has just begun.
VK jewels celebrates the marriage of light weight jewellery with timeless elegance, making it one of the most sought-after brands in that product segment across the country. Key to VK Jewels' success is its attention to detail, meticulously addressing every facet in the production process, from jewellery design to its manufacturing, polishing, plating, and enamelling.
Purity is paramount, colour is central, clarity is crystal-clear and cut is precise in every piece of jewellery that leaves our assembly line. Our highly in-demand gold offerings are a testimony to the latest hi-tech machinery imported from Germany, Japan, Italy, and the United States; supported ably by the finest craftsmen in the land. Watch this space…
Our vision is to see the VK emblem as the unequivocal signature of timeless purity, setting the quality benchmark in India's jewellery industry.
1993 – The Dream Envisioned
Our journey began in Rajkot, Gujarat through Vijay Enterprises with the express purpose of making the finest Silver Casting Jewellery in the land. The road initially was rocky with limited resources, less manpower and small machinery. But as the old saying goes, nothing can stop a good idea and a determined visionary.Mr Vijay Kotak saw a challenge and an opportunity and embraced both. There has been no looking back ever since.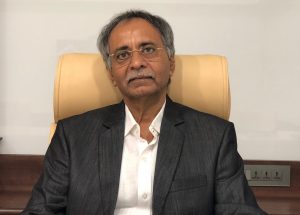 Upgrading to the Next
As business grew and customers increased, the company expanded its product offering from Silver to Plain and CZ studded gold jewellery.
Emergence of Sub Brands
With infrastructural expansion, technological upgradation and increasing demand, the group revitalised their brand architecture by adding a new company M/s Hiren Enterprises, and bringing it alongside Vijay Enterprises under a common umbrella brand VK Jewels.
2020 – Ushering in the Golden Era for Gold
VK Jewels is today acknowledged as one of India's leading manufacturers and exporters of Light Weight Casting Gold Jewellery, CZ Studded Gold Jewellery and other precious stone jewellery. The brand commands a record production capacity of 50,000 gold jewellery items per month.
A Man Driven… is unstoppable
When Shri Vijay Kotak established Vijay Enterprises in 1993, he set in motion an initiative that would be self-driven by the sheer power of its very idea. Mr Hiren Kotak is a man inspired by the dream envisioned by Mr Kotak and the immense possibilities that accompany a business philosophy and work culture, whose timehas come. True to the guidelines set forth by the founding father, Hiren bhai is adaptive, innovative and transformative in his approach towards charting the future course of the VK Jewels brand. Key to his policy of upgradation is keeping pace with the trends of the times and using this demanding challenge as an opportunity to grow and evolve onto the next level.
It's no surprise then that VK Jewels has successfully been able to blend the brilliance of traditional creativity with the oomph of modern showstopper class to create a product line
Worth its weight in gold. His words, "every glow, the next big inspiration, every sparkle, the next big trend", resonates the assembly line reminding VK's highly skilled craftsmen and support teams of the fact that their work is in fact, a mission to set the benchmarks higher in India's jewellery manufacturing landscape.